Middle Schoolers Become Part of Space Exploration History
Monroe Team earns 8th place in international Zero Robotics competition
This summer, Monroe Middle School's Zero Robotics team landed in the top 10 of the final round of the 2023 international Zero Robotics competition. Their dedication to the mission resulted in them being included in NASA's logs and history and making them an official part of human space exploration.
The five-week STEM program involves hands-on programming of mini robot satellites by collaborating on writing, editing, and simulating computer code to fulfill mission tasks. In addition to gaining skills in computer programming, robotics, and space engineering, the diverse group of students acquired self-confidence, new aspirations, passion for space exploration, and a global sense of camaraderie.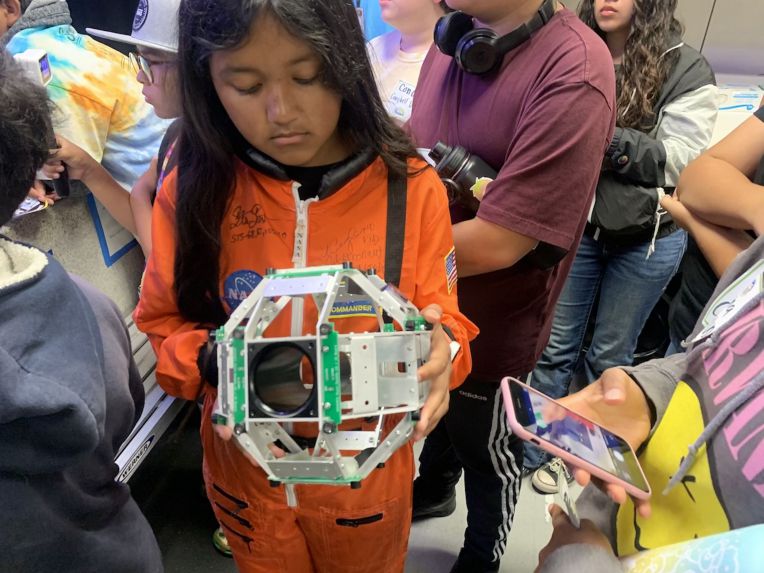 During the Alliance Phase, they collaborated with four other teams to refine their codes and data collection. They also visited NASA AMES, where they toured the lab and met the engineers behind the competition's robot, Astrobee.
The team entered the semi-finals with the second-highest score. The final round, conducted aboard the International Space Station (ISS), was exciting but stymied by signal losses due to storms. The Monroe team's code performed admirably despite the challenges of unexpected space turbulence. The team placed 8th out of 10 finalists. 
This is not the first time that the district had a team in the Zero Robotics competition. This documentary, Zero Gravity, describes the program and what difference it has made in our students' lives.